This post has been seen 2117 times.
Increase your odds of pregnancy by getting the facts straight about conception.
Think you can only get pregnant while having sex? Believe it or not, a man's sperm can survive for three to five days in a woman's reproductive tract, says Dr. Boyle. So, even if you're not ovulating during those moments of passion, his little swimmers can still fertilize an egg if you start ovulating a couple of days later. In fact, says Dr. Brasner, a woman's optimal window for fertility starts three to five days before ovulation and ends soon after, so "having sex in the few days leading up to ovulation, in addition to when you actually ovulate, is important for increasing your odds of conception." And when it comes to getting pregnant, timing really is everything.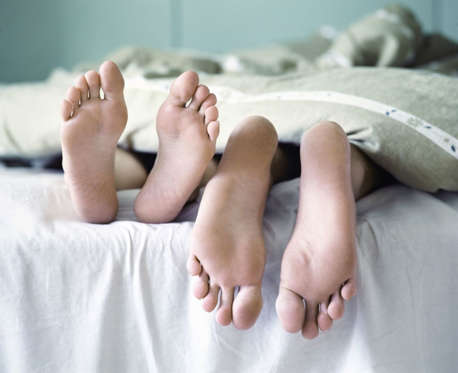 According to Shari Brasner, MD, ob-gyn at Mount Sinai School of Medicine and contributor for BabyCenter.com, a woman's fertility peaks earlier than most would imagine: between 22 and 26, and begins to decline soon after. That's not to say women need to hop on the baby-making train as soon as they're of legal drinking age, says Karen Elizabeth Boyle, MD, fertility specialist in Baltimore, who lays out the not-so-scary stats for us. Among women trying to get pregnant, 75 percent of 30-year-olds will conceive within a year. That number falls to 66 percent at the age of 35, and 44 percent at the age of 40. After that is when your chances really start to decline, says Alice Domar, PhD, director of the Domar Center for Mind Body Health at Boston IVF, and author of Conquering Infertility.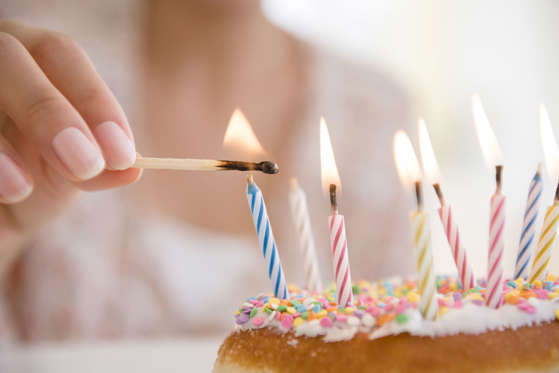 You probably think the more sex you have, the greater your chances of getting pregnant. While that may sound like a fun (or exhausting!) theory, it's not true, says Dr. Boyle. "If a man with a normal sperm count ejaculates every day or multiple times a day, it can actually drive sperm counts down," she explains. If you've been trying for awhile, and your guy has an especially hearty sexual appetite, tell him to hold off a little. Instead, aim to have sex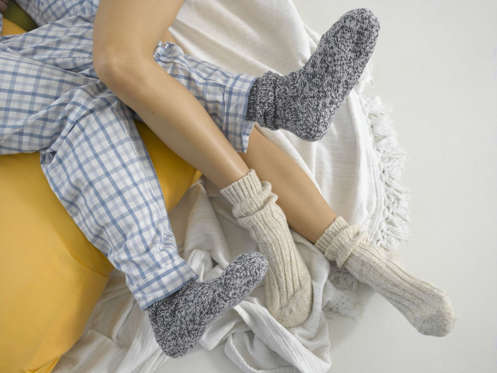 It's the age-old debate: Boxers or briefs. But, will dictating what type of underwear your man wears increase your chances of conceiving? "Heat definitely affects the testes, and any activity that increases body temperature too much can kill sperm and drive down its production," says Dr. Boyle. However, she says, working out in spandex and wearing briefs is fine, since it won't drive up the temperature in the area too much. When you're actively trying to get pregnant, the heat-inducing activities men should avoid include saunas, hot tubs, hot yoga and placing a laptop directly on the lap. Though the effects are reversible, it can take three to four months for his sperm to recover.
There's stress and then there's stress. A little is OK, but a lot can wreak havoc on your entire body, including your fertility. Stress impacts hormones, metabolism, mood, sex drive and appetite, so just about every aspect of your life can be thrown out of whack by too much tension. But not to worry: A recent study in the journal Fertility and Sterility found mind-body stress-reduction programs more than doubled pregnancy rates in couples undergoing in-vitro fertilization, suggesting that stress relief can assist fertility in frazzled couples as well. According to Dr. Domar, the study's author, moderate exercise is one of the best stress relievers out there. Other options for melting away stress include meditation, yoga and diaphragmatic (or belly) breathing.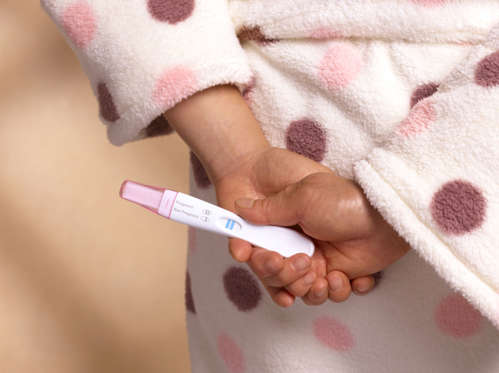 While it makes sense in theory, not everyone has a 28-day cycle with ovulation occurring smack dab in the middle. If you assume that your cycle is not unique and only have sex on days 14 and 15, you could miss your window of opportunity completely, says Dr. Boyle. "Forget about hitting your peak day absolutely point on. Start having sex four to five days prior to ovulation—every other day—until three or four days after ovulation," she says. To determine when you're ovulating, don't leave it up to chance. Instead, Dr. Boyle recommends buying an at-home fertility monitor and ovulation kit.
Comments
comments