This post has been seen 2361 times.
One of the women who accused Trump of sexual misconduct has sued him for defamation after he labeled her claims false.
Donald Trump is now president and not just a private citizen, but that doesn't mean he's free of the controversies that dogged him in his former life.

Last week, a few days before Trump's inauguration, former Apprentice contestant Summer Zervos sued him in New York state, accusing the president of defamation. Zervos, who's represented by the famous lawyer Gloria Allred, was one of the several women who accused Trump of sexual assault or misconduct prior to the election. She claims that he kissed her and pressed his genitals against her non-consensually. Trump denied those claims, saying all of the women who had accused him had made their stories up. So Zervos sued him for defamation.

"I wanted to give Mr. Trump the opportunity to retract his false statements about me and the other women who came forward," she said, as my colleague Nora Kelly reported. She added that she would withdraw the suit if Trump said she had been truthful. That seems unlikely, since a spokeswoman dismissed the suit immediately.
It's unusual for a president to be in such a legal situation—though not entirely unprecedented. Bill Clinton settled a suit for sexual harassment filed by Paula Jones. Zervos's suit serves to underscore an even more unusual fact, though, which is that Trump won election despite a raft of allegations of sexual harassment and misconduct lodged by women in multiple places, from different eras.

The 2016 presidential campaign saw a long string of stories showing scandals involving Trump, both large and small—from questionable business dealings to allegations of sexual assault. While they did not derail his presidential hopes, many of them remain live issues as Trump begins his transition to the White House.

The breadth of Trump's controversies is truly yuge, ranging from allegations of mafia ties to unscrupulous business dealings, and from racial discrimination to alleged marital rape. They stretch over more than four decades, from the mid-1970s to the present day. To catalogue the full sweep of allegations would require thousands of words and lump together the trivial with the truly scandalous. Including business deals that have simply failed, without any hint of impropriety, would require thousands more. This is a snapshot of some of the most interesting and largest of those scandals.
---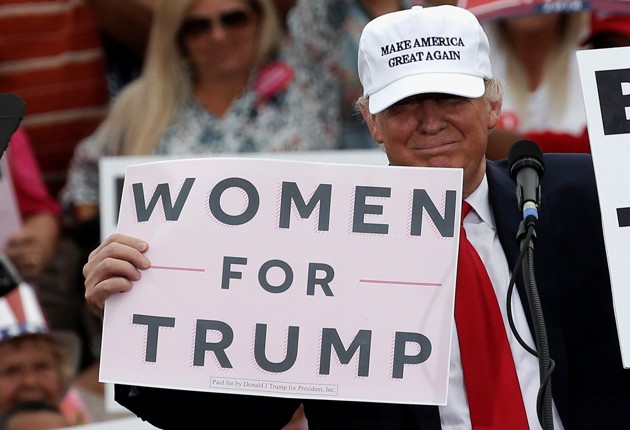 Sexual-Assault Allegations
Where and when: Various, 1970s-2005
The dirt: Even before the release of a 2005 video in which he boasted about sexually assaulting women—"Grab them by the pussy. You can do anything," he said, as well as "I just start kissing them. It's like a magnet. Just kiss. I don't even wait. And when you're a star they let you do it. You can do anything"—there's a long line of allegations against Trump. Jill Harth says Trump assaulted her in the 1990s. Trump's ex-wife Ivana Trump once suggested he had raped her, though she has since recanted her story. Former Miss Utah Temple Taggart said he kissed her on the lips inappropriately. But since the release, more women have come forward. Two told The New York Times that Trump had assaulted them, one saying he tried to put his hand up her skirt on a flight in the 1970s and another saying he forcibly kissed her. A Florida woman says Trump groped her. A former People reporter recounted an alleged assault at his Mar-a-Lago debate, and says he told her, "You know we're going to have an affair, don't you?" Several former teen pageant contestants said Trump walked in on them while they were naked or partially dressed.
Comments
comments